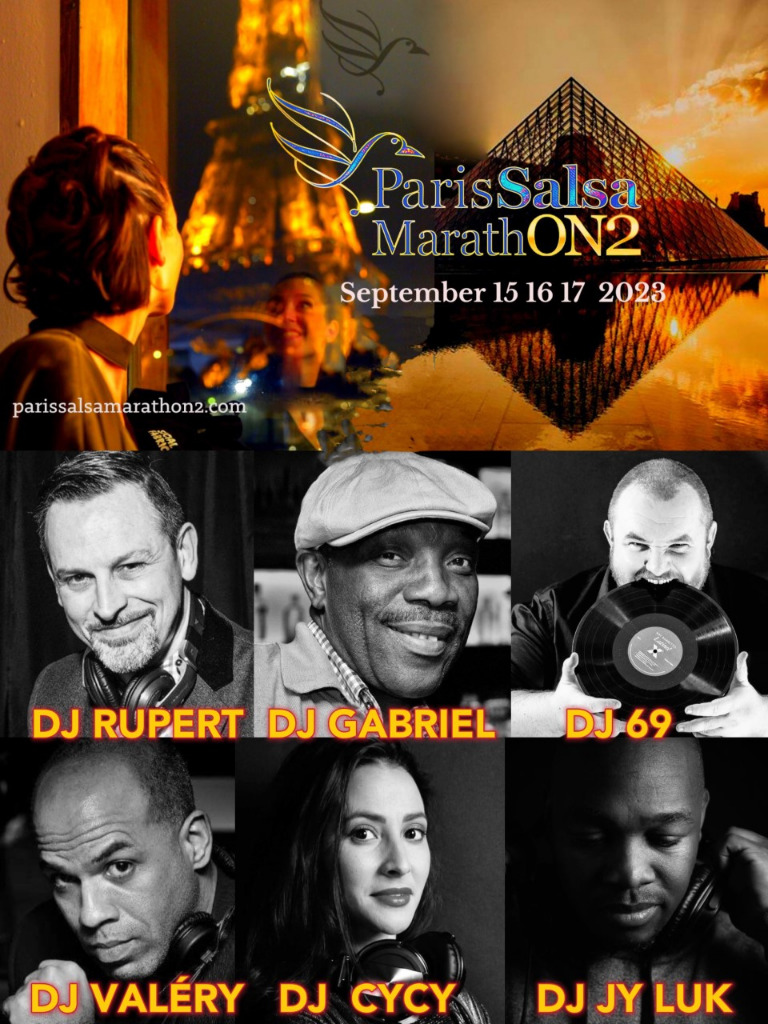 Date: From 15/09/2023 to 17/09/2023
Time: 19:00



Location: Novotel Paris Est. Av. de la République,1
Bagnolet, Seine-Saint-Denis, France




Description
Welcome to the 2nd edition of PARIS SALSA MarathON2,
The salsa team is happy to welcome you to PARIS Salsa MarathON2.
We're excited to announce the annual Paris Salsa MarathON2, September 15, 16, 17 2023.
Venue Hotel : NOVOTEL PARIS-EST
01, Avenue de la République, BAGNOLET, 93170
METRO : GALLIENI
Fall in love with salsa once more in the city of love.
This will be a private event for those who dance salsa.
First come, First served, get your chance and book your full Pass.
Dancing til breakfast time, nice woodendance flor,
Great sound system with wonderfull music,
No workshop, social dance with amazing emotions.
We will manage the rate leaders / followers.
At the same time, we would like to celebrate the diversity of nationalities and cultures with this event.
We invite the international community to our magical city of Paris. Dance, eat plenty, and connect with old and new friends.
You'll dance to music brought to you by Europe's most talented DJs, share many dances with incredibly skilled salseros and salseras, and of course, eat our local fine cuisine that your heart desires, vegeterian food will be available.
And of course, you will have all the famous Parisian sites closeby to visit if you so desire, including the Eiffel Tower, the Sacré Coeur, the Champs Elysées, the Louvre Museum, and our Notre Dame.
website : http://parissalsamarathon2.com/
Tickets : https://www.billetweb.fr/paris-salsa-marathon21
----------- PROGRAM ------------
------ Friday September 15th -----
6PM : Get your full Pass to the venue.
7PM - 5AM : Salsa non-stop,
7PM : Salsa social
8:30PM : Dinner (8:30PM - 10:45PM )

----- Saturday September 16th -----
1PM : Get your pass to the venue,
1:30PM - 5AM : Salsa non-stop,
1:30PM : Brunch ( 1:30PM - 3:45PM )
8:30PM : Dinner ( 8:30PM - 10:30PM )

---- Sunday September 17th -----
1:30PM : Get your pass to the venue,
2PM - 4AM : Salsa non-stop,
2PM : Brunch ( 2PM - 4:45PM).
8:30PM : Dinner ( 8:30PM -10:30PM )

Full Pass Price :
149€ - Early Bird price
157 € - Normal price
165€ - Price at the entrance

Tickets available :
https://www.billetweb.fr/paris-salsa-marathon21
DJs Line up:
DJ GABRIEL (FRANCE )🇫🇷
DJ RUPERT (LONDON) 🇬🇧
DJ CYCY (FRANCE )🇫🇷
DJ 69 (FRANCE )🇫🇷
DJ PASCAL (FRANCE )🇫🇷
DJ JY LUK (FRANCE )🇫🇷
DJ VALÉRY (FRANCE )🇫🇷
Let's make this event an unforgettable gathering of our beautiful salsa family.
Keep in touch on fb:
Paris Salsa MarathON2 GROUP (informations and discussions)
E-mail: parissalsamarathon@gmail.com
whatsapp :+33650493516
* Sales policy
* No refund
* Name change allowed for the pass
Thanks & enjoy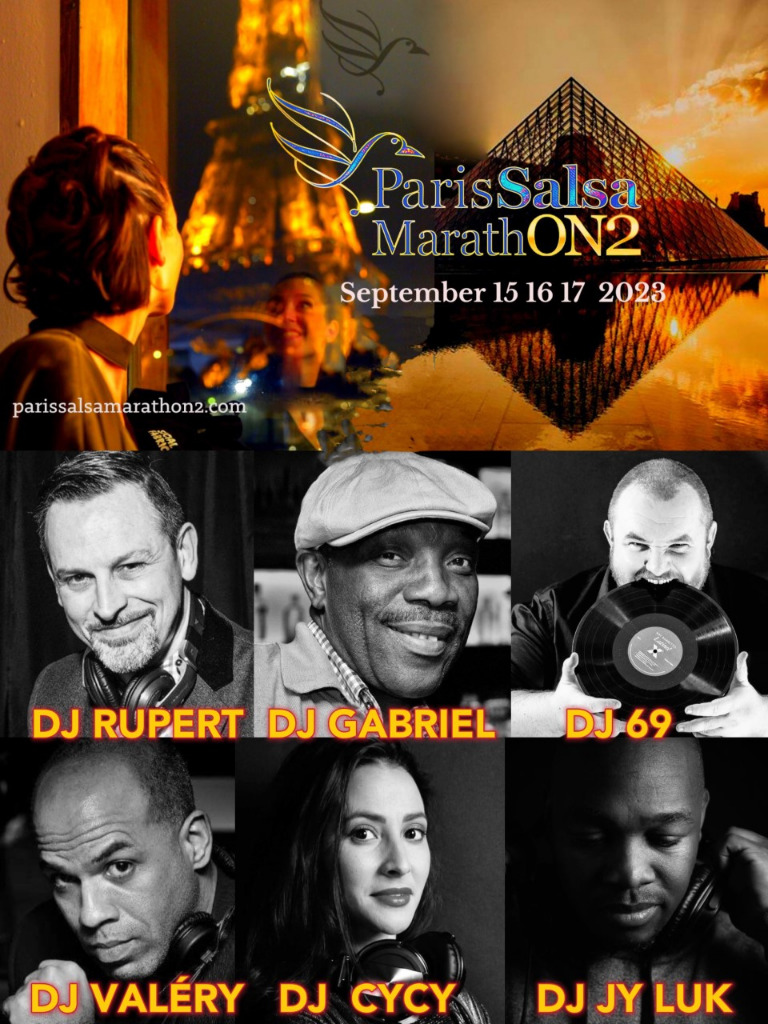 Related