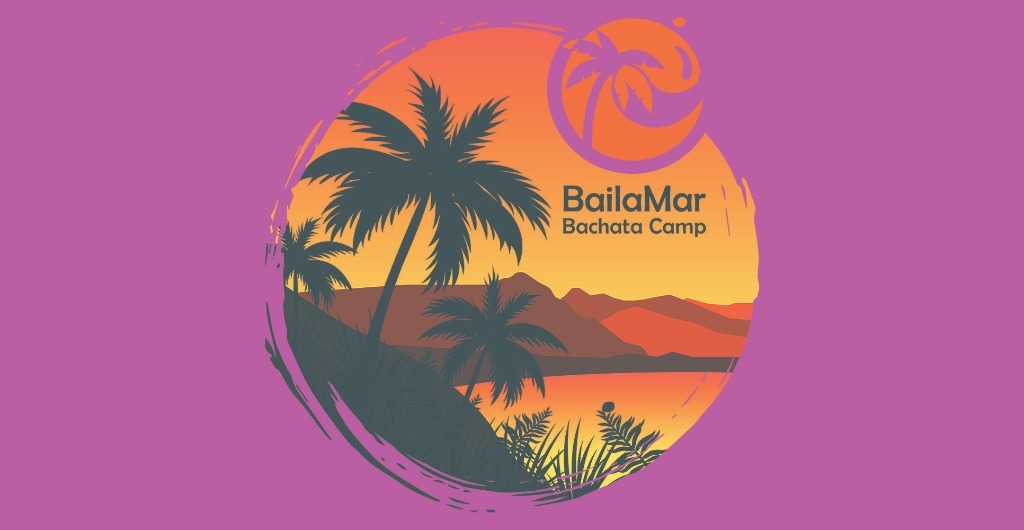 Date: From 14/10/2023 to 27/10/2023
Time: 00:00



Location: Лас-Терренас. Zona Colonial
Santo Domingo, Nacional, República Dominicana




Description
BailaMar Bachata Camp - it is an international dance tour to the Dominican Republic with a team spirit. Where people live, learn authentic Dominican bachata, relax and party all together and communicate non-stop! Even coming alone you will find here a lot of friends!
Bachata Camp, in comparison with a dance festival, is a personalized type of learning. Each bachata tour has a limit of 15 people in a group, so by the end of the course you can achieve the best results.
The highlights of BailaMar #28 October 14 - 28, 2023 program:
4 different cities on the route: Las Terrenas, Cabarete (Puerto Plata), Santiago de los Caballeros, Santo Domingo
Almost 30 hours of dance classes, workshops and trainings with local and international instructors according to BailaMar methodology, including cultural presentation with tasting experience.
Dance parties in local clubs every night! Every night different! Few nights of live concerts!
Paradise beaches of the Atlantic Cost of the Dominican Republic
Musicality workshop with the kids from Bachata Academy in Cabarete
Beautiful nature of the Dominican Republic with rivers, waterfalls, lakes, caves and breathtaking mountains views!
Historical walks in the colonial zones of two Dominican capitals!
And much much more!
It seems far, but the time runs fast!
All you need is to fill up the registration form on our website and pay the deposit to fix the room for yourself!
The Dominican Republic is waiting for you! Don't make it to wait too long!
Program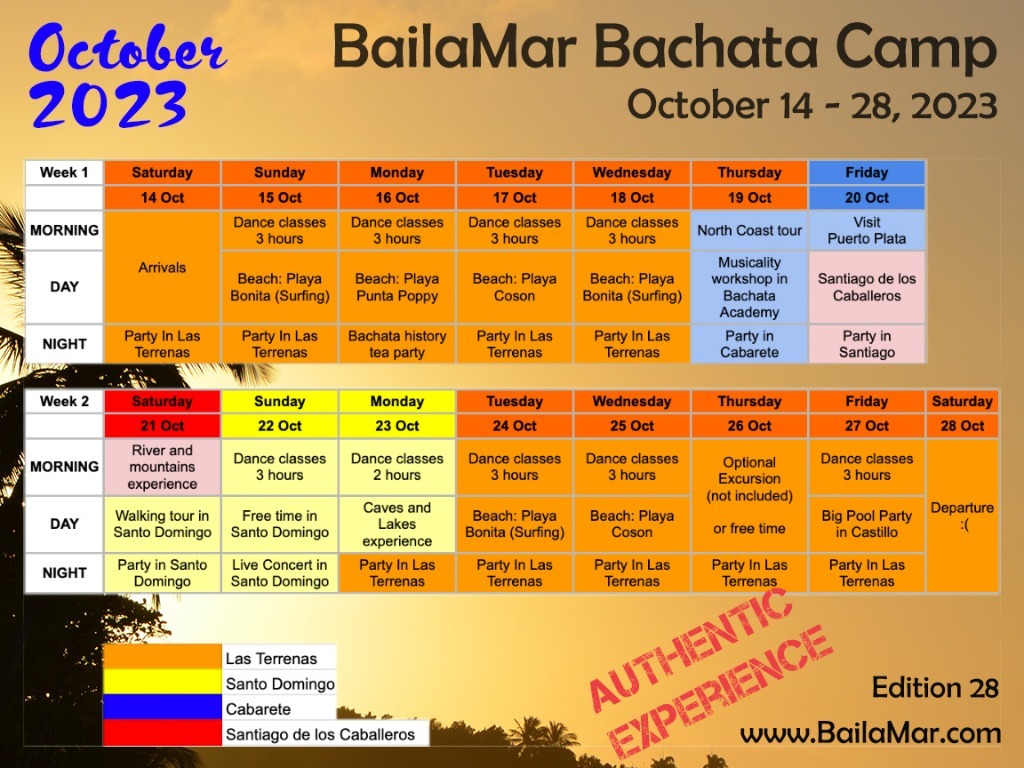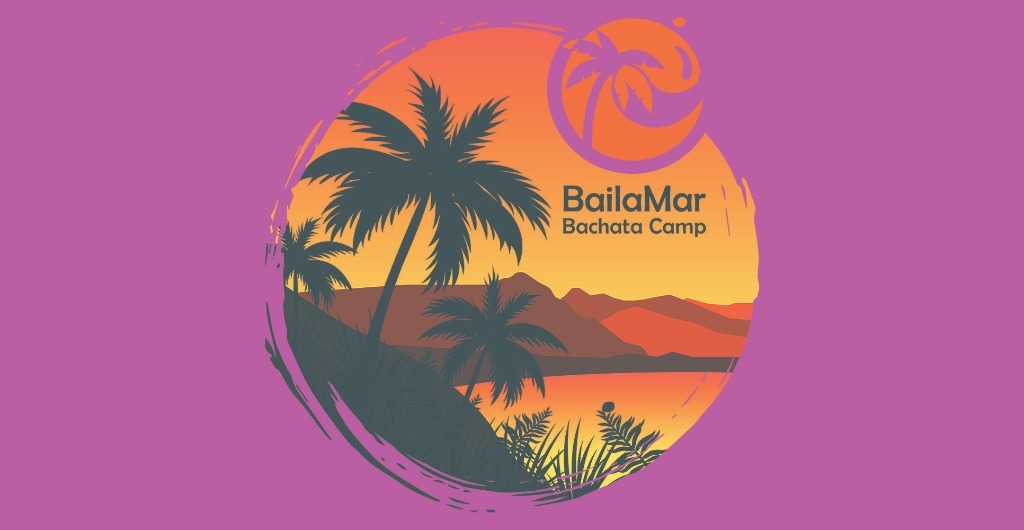 Related