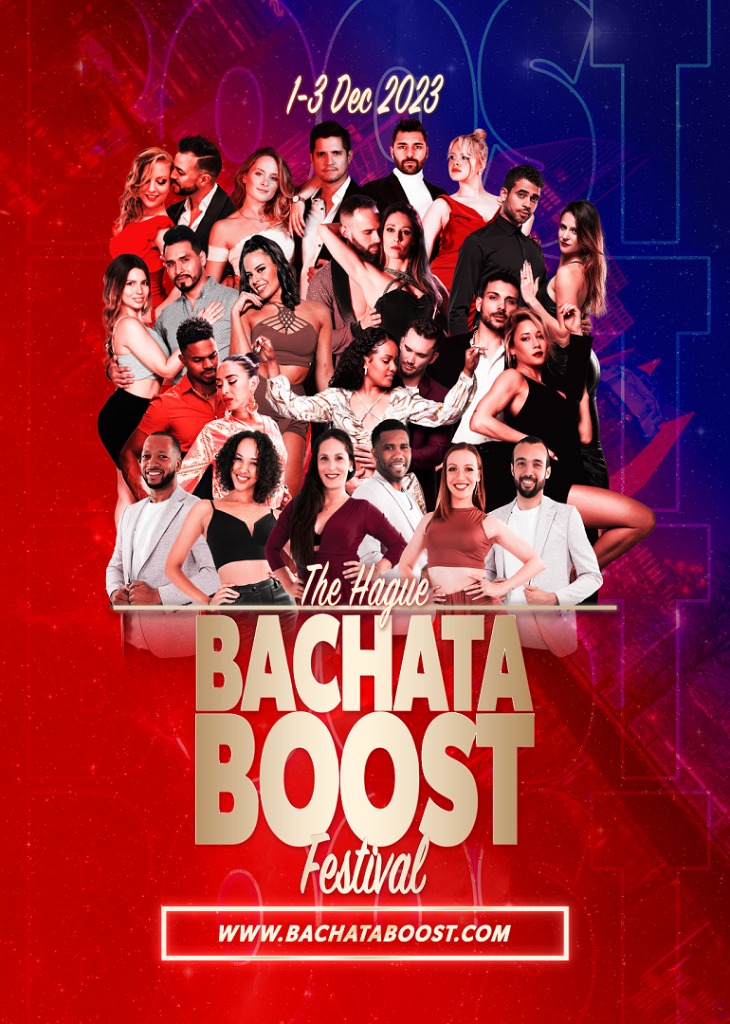 Date: From 01/12/2023 to 03/12/2023
Time: 19:00



Location: Bachata Passion. Visseringlaan,19
Rijswijk, North Brabant, Netherlands




Description
Are you looking for real value workshops with good balance and small groups instead of all the huge festivals? Do you enjoy a family setting event, with max 300 dancers at the parties? Have you seen the insane line-up we have of amazing Sensual & Dominican artists coming to BOOST your Bachata?
This is your chance! Secure your fullpass and be part of our Bachata BOOST Festival 2023!
LINE-UP
➡️DJ's:
DJ Chami
DJ Limbo Latino
DJ Latin Mania
Sir Benjamin
➡️Bachata artists:
Chami & Julie
Igor & Gloria
Irene & Thomas
Kiko & Christina
Sergio & Ana
Sergio & Beige
Carolina Rosa
Julio & Linda
Junior & Carolina
Sueco & Johanna
Bachata Passion
➡️Photo & videography: Gwepa
What can you expect?
A festival with amazing Bachata teachers ready to inspire, motivate, challenge, and give your Bachata a BOOST!
There will be 5 different tracks of max 30 couples per track. To ensure the quality of the BOOST concept, the tracks will be small groups for lots of personal attention. We balance leaders & followers. So, we only have limited full passes available!
Bachata Impr/Int track
Bachata Int/Adv track
Bachata Adv+ track
Dominican track
Ladies track
Track LEVELS:
The levels will be placed by Geno & Steffie based on videos and/or social dance experience.
HOW TO GET YOUR TICKETS:
www.bachataboostfestival.com

Artists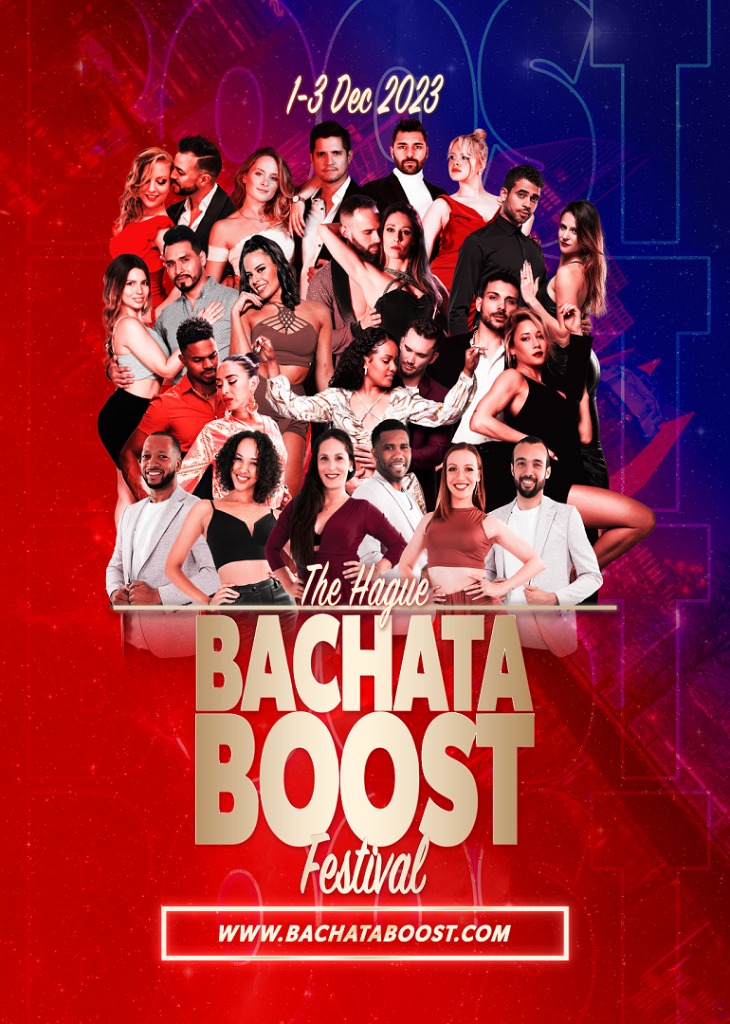 Related